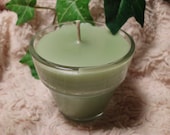 Are you in love with handpoured, creamy, and scented candles? If so, this is the club for you! Every month you will receive 2 new three ounce homemade candles from the Black Willow Soaps shop! What is better than that? I will tell you! You will also get insane discounts on all Black Willow Soaps products and behind the scene access to new soaps that have not even hit out website yet!
* 2 - 3 ounce can...
Click Here to Visit My Etsy Shop!