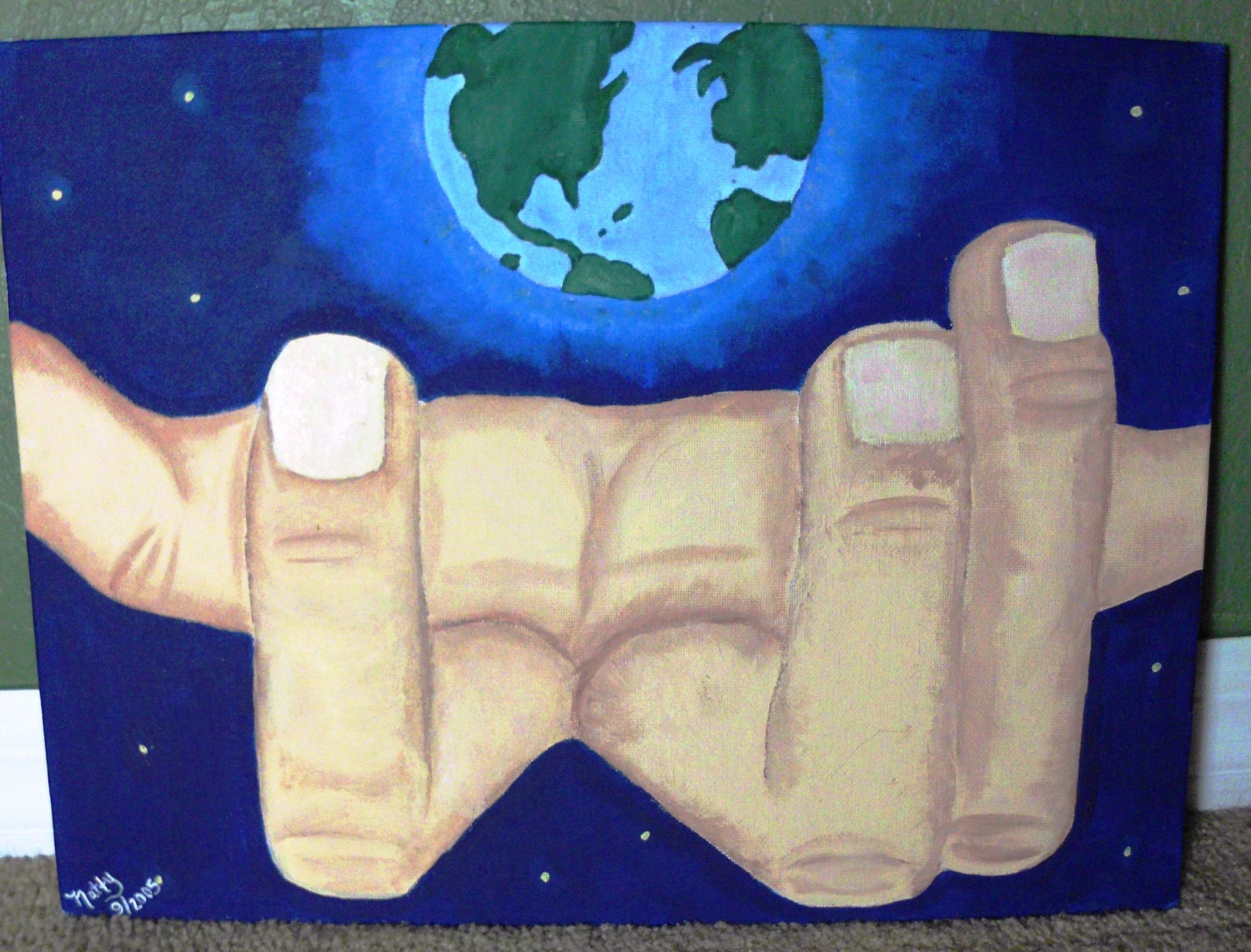 Enjoy this visually pleasing and peaceful original acrylic painting in your home. This work features a palm of a hand holding up the Earth in a space filled background. It is symbolic of peace and serenity, thus its name "Peace".
This is an original artwork, not a reproduction. It is 12 x 16 inches and is presented unframed. The piece was completed with acrylic paint and is featured on a can...
Click Here to Visit My Etsy Shop!