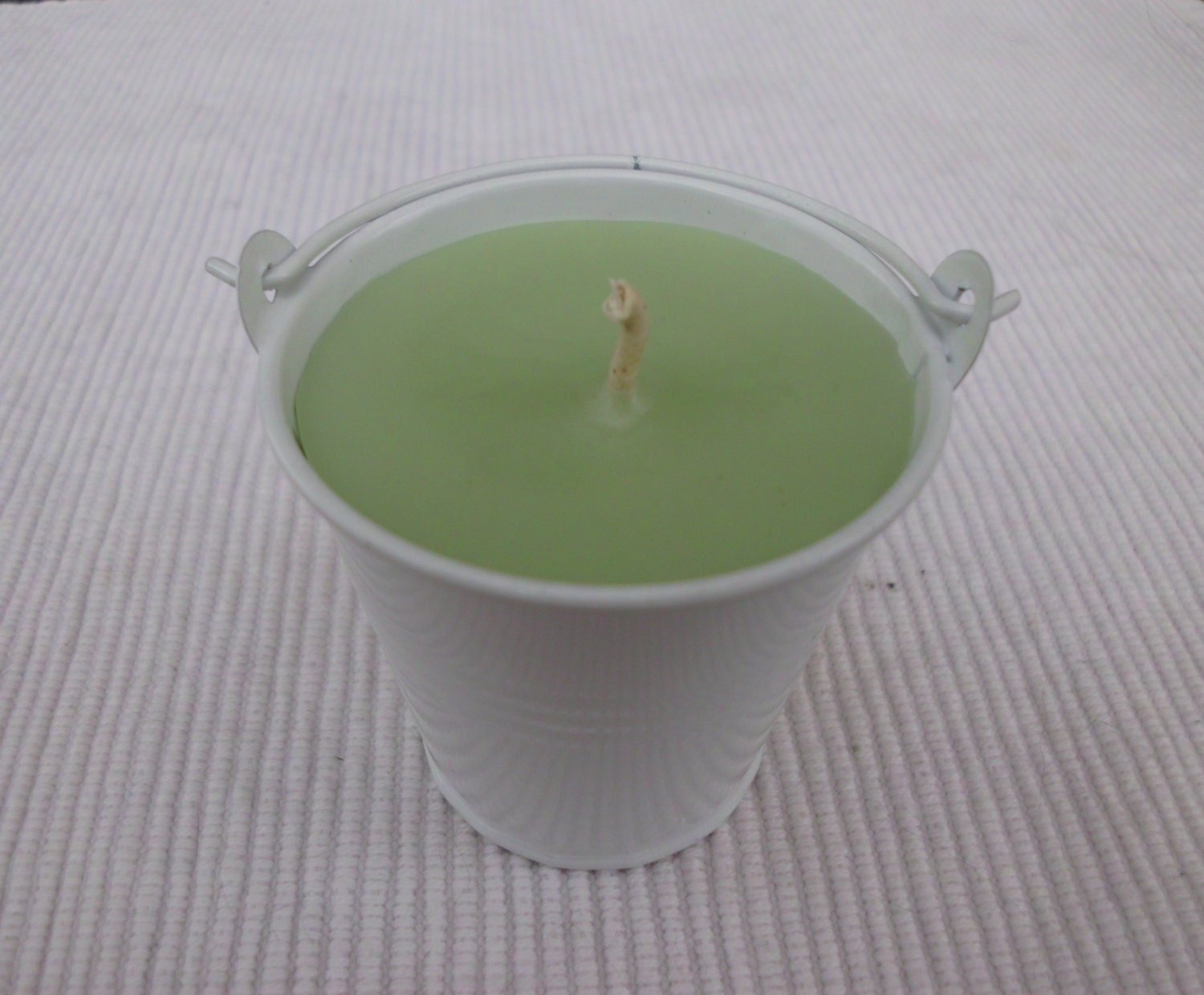 This Black Willow Soaps Cucumber Melon scented Creme Candle in white bucket is light green and pleasantly fragrant. It will make your whole house smell sweet and relaxed.
Each candle is placed in a small white tin bucket with handle. These candles are 2 ounces each. They are approximately 2 inches tall and 2 inches wide in diameter. The holders can be used time and time again!
<...
Click Here to Visit My Etsy Shop!