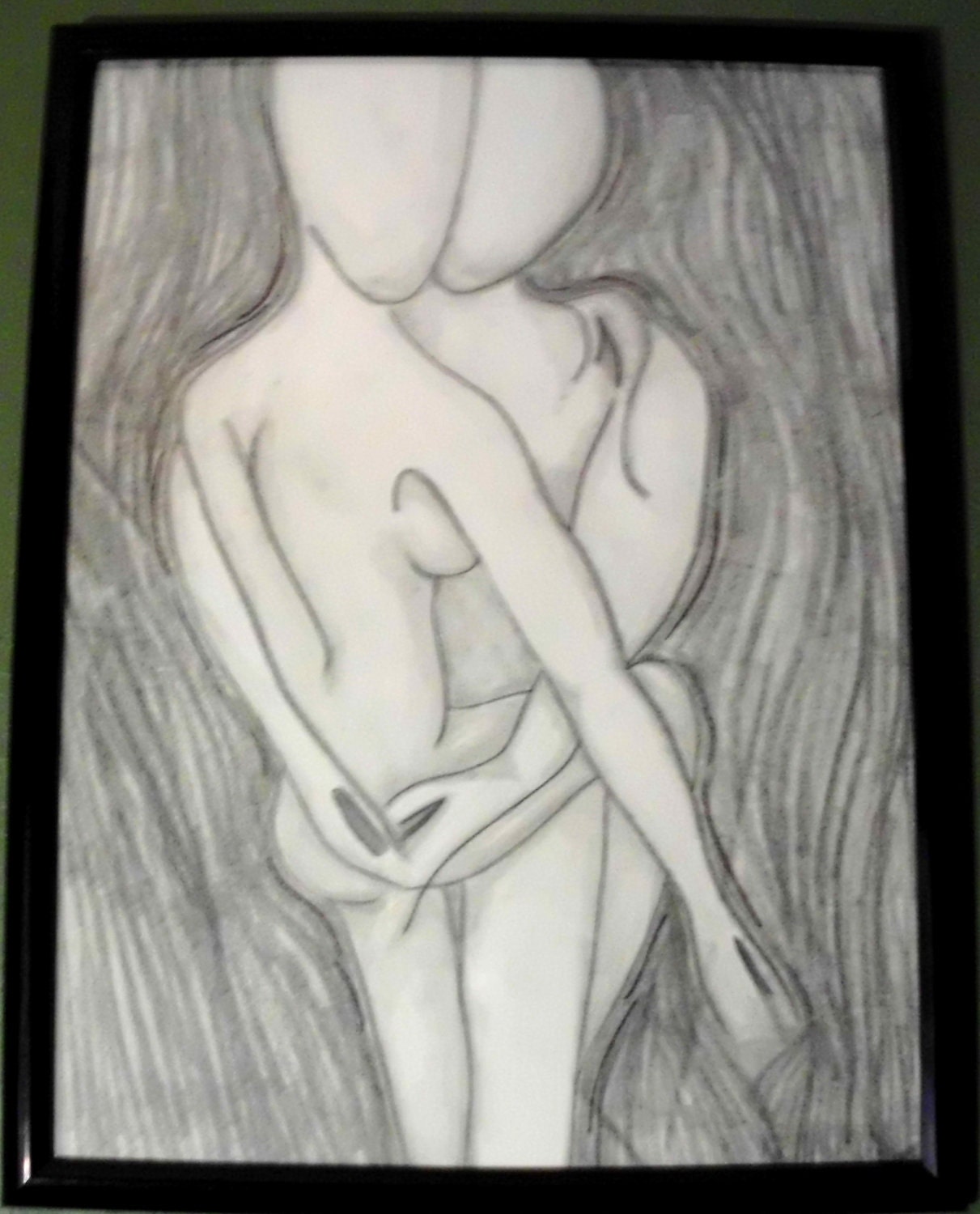 The Lovers is an original 18 x 24 inch charcoal drawing that encompasses the passion and enjoyment of being in love. The drawing is outlined with bold tones of red, yellow, and blue colored pencil around the figures to allow us to experience the heat and passion of the piece.
This drawing comes framed in a glossy, black poster frame. It can also be sold unframed.
**Inspire Me**
...
Click Here to Visit My Etsy Shop!