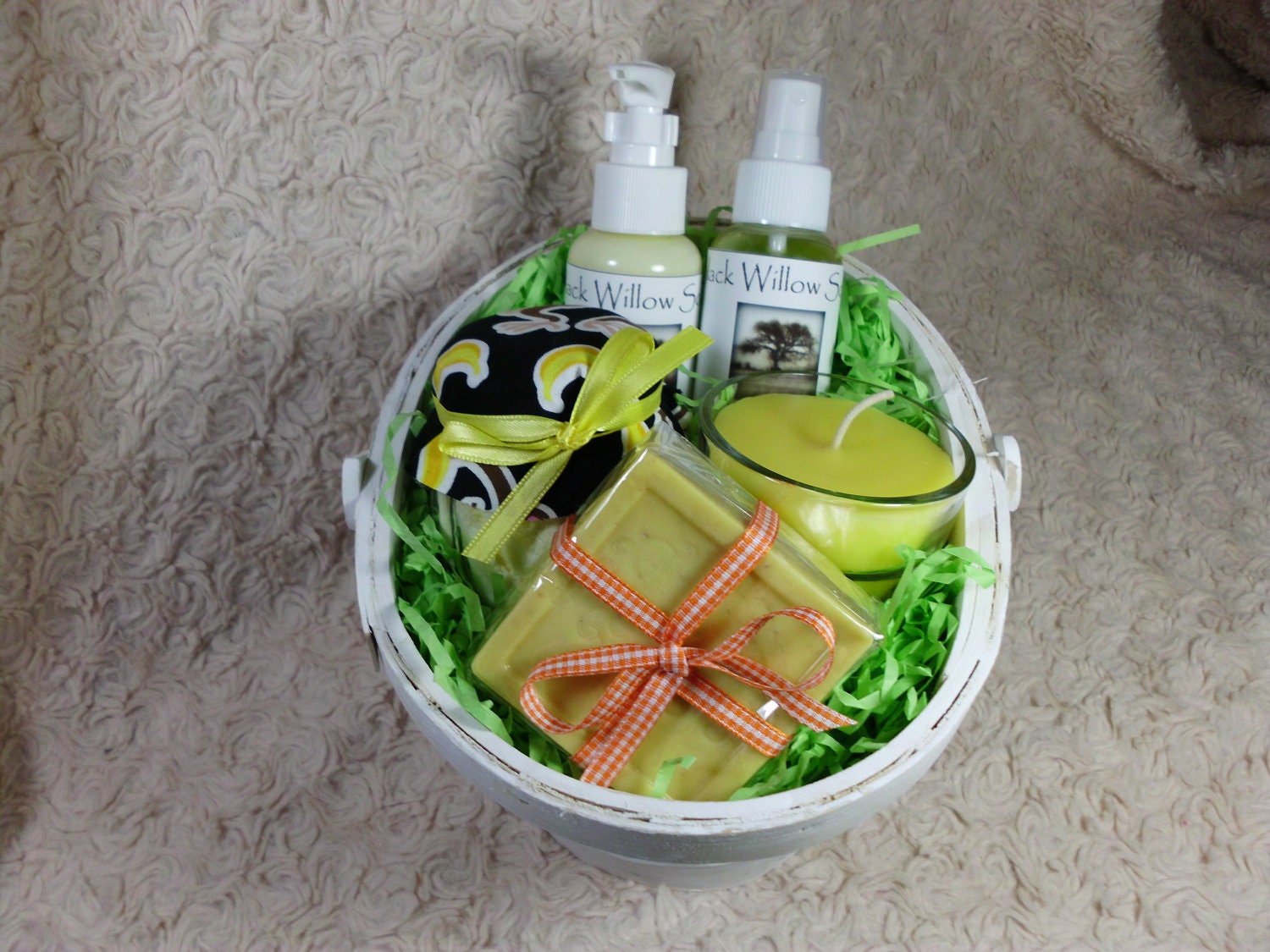 This gift basket from Black Willow Soaps includes Monkey Farts scented Avocado Cucumber Soap with Orange Peel, 3 ounce Creme Candle in a Glass Flower Pot Holder, 6 ounces of Bath Salts in a Glass Cheese Shaker, 3 ounces of hand and body lotion, and 3 ounces of handmade body spray!
These items are placed in a round whitewash colored basket filled with green crinkle cut paper. It is a perfect gift for a...
Click Here to Visit My Etsy Shop!